FECA trains 500 youths in agriculture, entrepreneurship
By Omotayo Akeem on October, 1 2019 | Views: 1388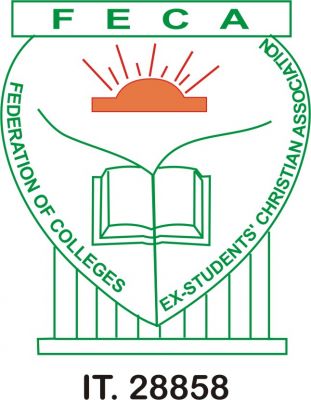 The Federal College of Agriculture Akure, Ondo State has begun the training of 500 youths in agriculture and other entrepreneurial skills.
The trainees were selected from six local government areas of Ondo State as a pilot scheme.
Specifically, the trainees were drawn from Owokure North, Ifedore, Ese-Odo, Akoko South-West and Ile Oluji/Oke Igbo Local Government areas of the state.
The programme was tagged the 'Skills for Jobs' training.
While inaugurating the training in the college, the Acting Provost of FECA, Dr Akinyemi Fadiyimu, explained that the programme would last for three months, adding that it was going to be intensive and all encompassing with boarding facility for the trainees in the college.
He added that the FECA had partnered the government at all levels and corporate organisations to successfully train many Nigerians.
He said, "The institution has provided all the human resources and facilities to make the training a huge success.
"The trainees would have three square meals. The college has also provided creche facilities for the nursing mothers who are among the beneficiaries so as to minimise all forms of distraction during the training sessions."
The state Coordinator of Youth Employment and Social Support Operation, Mr Dare Awokoya, disclosed that the programme was a tripartite arrangement among the Federal Government, Ondo State Government and the World Bank, which bore 90 per cent of the financial commitment.
"It is one of the components of YESSO which focuses on piloting a new approach to demand driven skills training to increase the effectiveness of efforts to combat unemployment among youths from poor and vulnerable households.
"The strategy involves training in vocational, entrepreneurship skills and of course internship that will enable the trained youths be self-employed, wage earners and even employers of labour," Awokoya explained.
The Ondo State Governor, Mr Rotimi Akeredolu, lauded the State Operating Coordinating Unit for thoroughly selecting the participants from the single national register, devoid of partisan politics.
Source APGEE BLOG NEWS
Posted October, 2 2019
---
You may also like...
Getting Started With Business Process Reengineering
NASS Will Demand Accountability In Power Sector –...
Nigeria's economy'll be driven by technology, not oil...